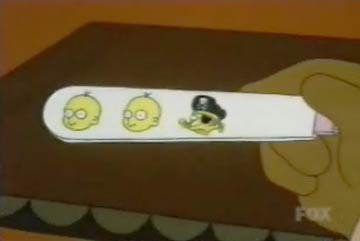 So, this post is a day late and a dollar short. I couldn't come up with a way to make this post clever and informative, so I'm just going to come out and say it: a new Cool will be arriving in June. A very small Cool, and we don't yet know if it will be Miss Cool or Master Cool. As of this week, though, the future Cool had a strong heartbeat and a proclivity for waving her hands around. Probably preparing for a political debate!
Anyway, we are pretty excited at the Cool household, and we have been ever since we learned that pirates are wild*. So, that's what I'm thankful for this Thanksgiving season--heartbeats!
*In an episode of the Simpsons, the pregnancy test Apu and his bride take operates on the slot machine principle--three seperate slots. Babies, obviously mean baby, and pirates are wild. So, baby, baby, pirate equals a pregnancy!